The Problem of Aging Hardware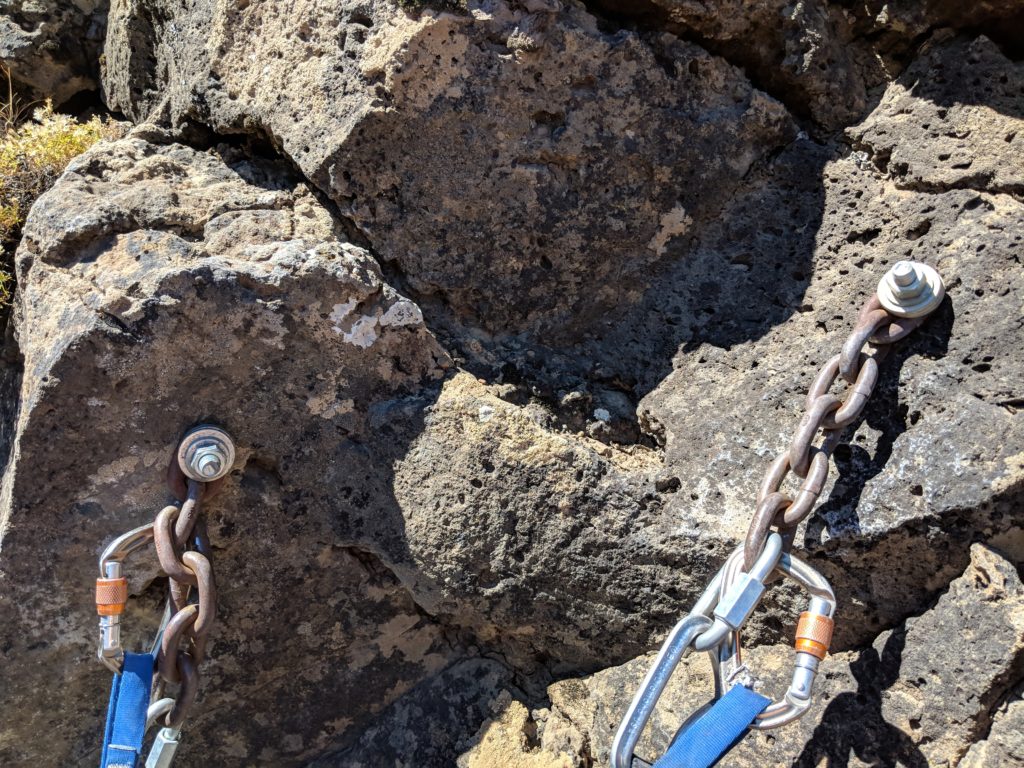 It is usually a relief to clip the anchors… but not always.
Many bolts and anchors in the Tieton are old, substandard, or just not there.
Part of our mission at the Yakima Climbing Scene is to care for our local climbing resources. So replacing anchors on some of the most popular climbs in the Tieton seemed like an obvious way to give back. But once we decided we were going to do so a lot of questions started coming up. How exactly do you remove old bolts? What is the right hardware to replace them with? What tools will we need? It turned out that removing old hardware is a daunting task, and we didn't know exactly how to go about it?
Fortunately there is an organization for that. The Washington Anchor Replacement Project (WARP) is a Washington Climbers Coalition (WCC) project that has a core mission to replace aging and unsafe climbing anchors throughout Washington State. They know how to replace bolts, and they will teach you how.

So we reached out to them, and last November (2018) Scott Underwood from WARP came to town to instruct seven local climbers in the craft of bolt removal and replacement. Scott has personally done a lot of work replacing old hardware, compiling the tools and techniques, and developing a curriculum to instruct individuals interested in rebolting. So clearly he is qualified, but he is also from Yakima so he's cool.
Learning It On The Ground First
Rebolting is a technical process. There are a lot of tools required and when you do it you are hanging on the end of a rope. So it makes sense to practice the techniques on the ground first. I suppose that is why they call it Ground School.
The course took about four hours and was split up into two parts. Scott supplied all the tools required for the course including the drills.
During the first part he gave a presentation and then we had an open discussion about:
The State of Fixed Hardware in Washington and across the country
Access Fund Guidelines
WARP's stance on the ethics of bolt placement and replacement
Why WARP pushes so hard for bolt replacement
WARP Hardware Grant recipient expectations
Proper hardware selection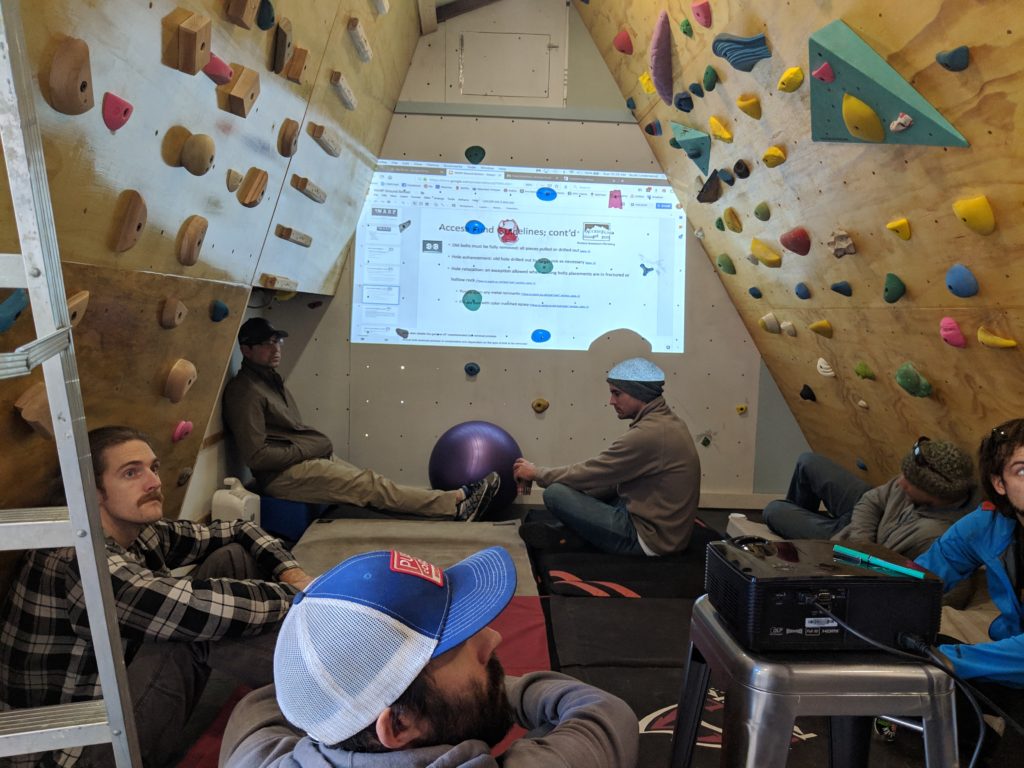 For the second part of the course we paired up for some hands on skills instruction in:
Proper bolt placement techniques
Sleeve bolt removal
Wedge bolt removal
Bolt hole patching
Everyone got the opportunity to practice installing and removing several different types of bolts. We all walked away with a solid foundation in the process for removing and replacing old bolts. Now it is time to take our skill up the rope.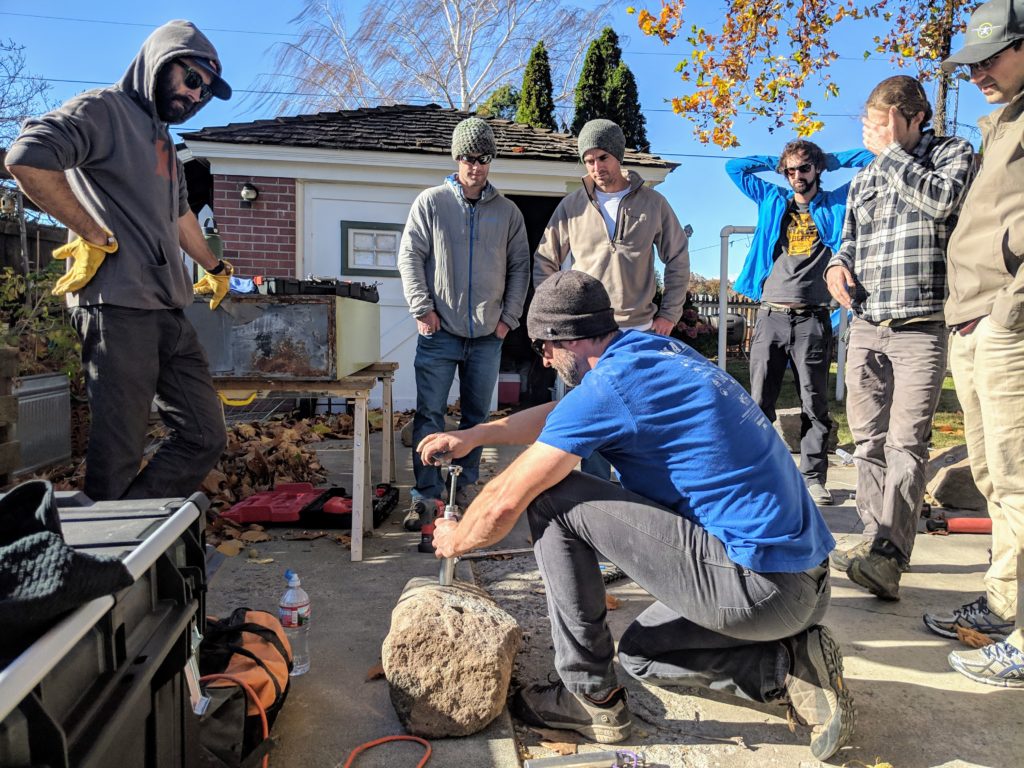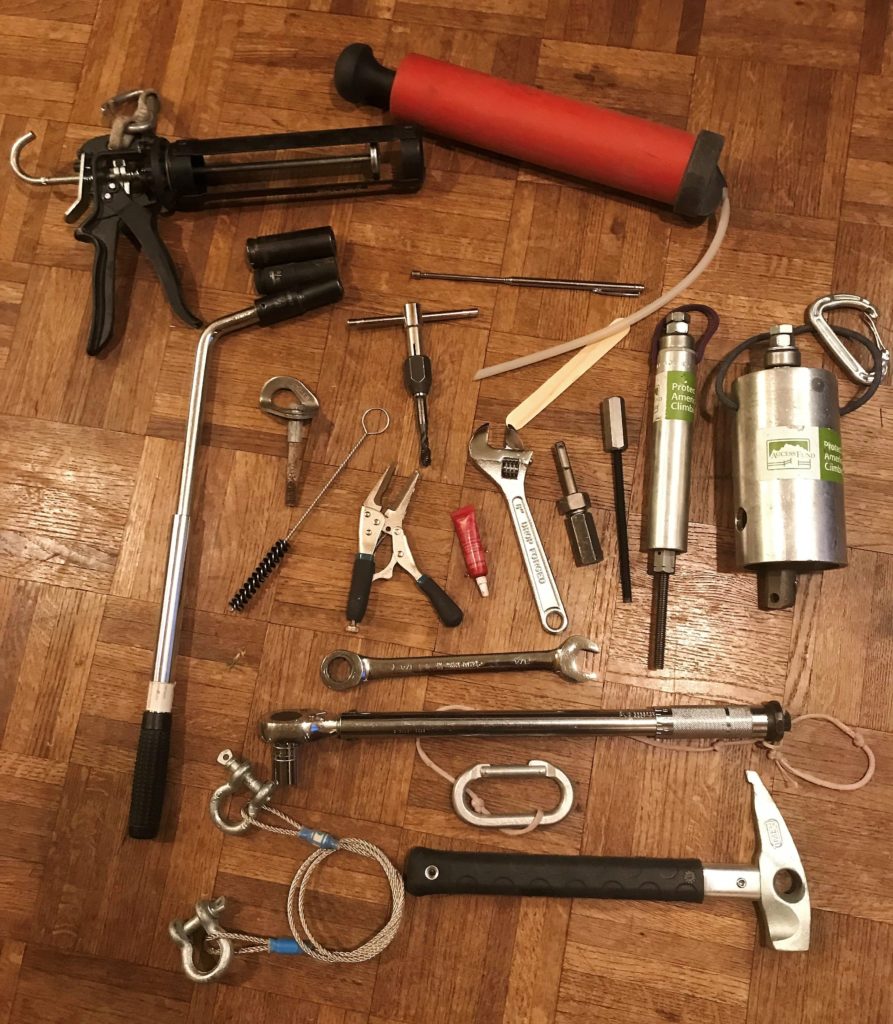 Conclusion
It is pretty awesome that and organization like WARP is out there. Taking on a rebolting project is challenging, and it is very important that we do it right. Having the resource of information on proper removal techniques and the opportunity to practice the process of removal has been incredibly valuable.
In addition to providing information on best practices in bolt removal and replacement, and offering interested rebolters the opportunity to participate in Ground School, WARP also offers hardware grants to qualified rebolters. This organization is doing a lot to make climbing safer in Washington, consider giving them your support.